No more nasal packing after a rhinoplasty!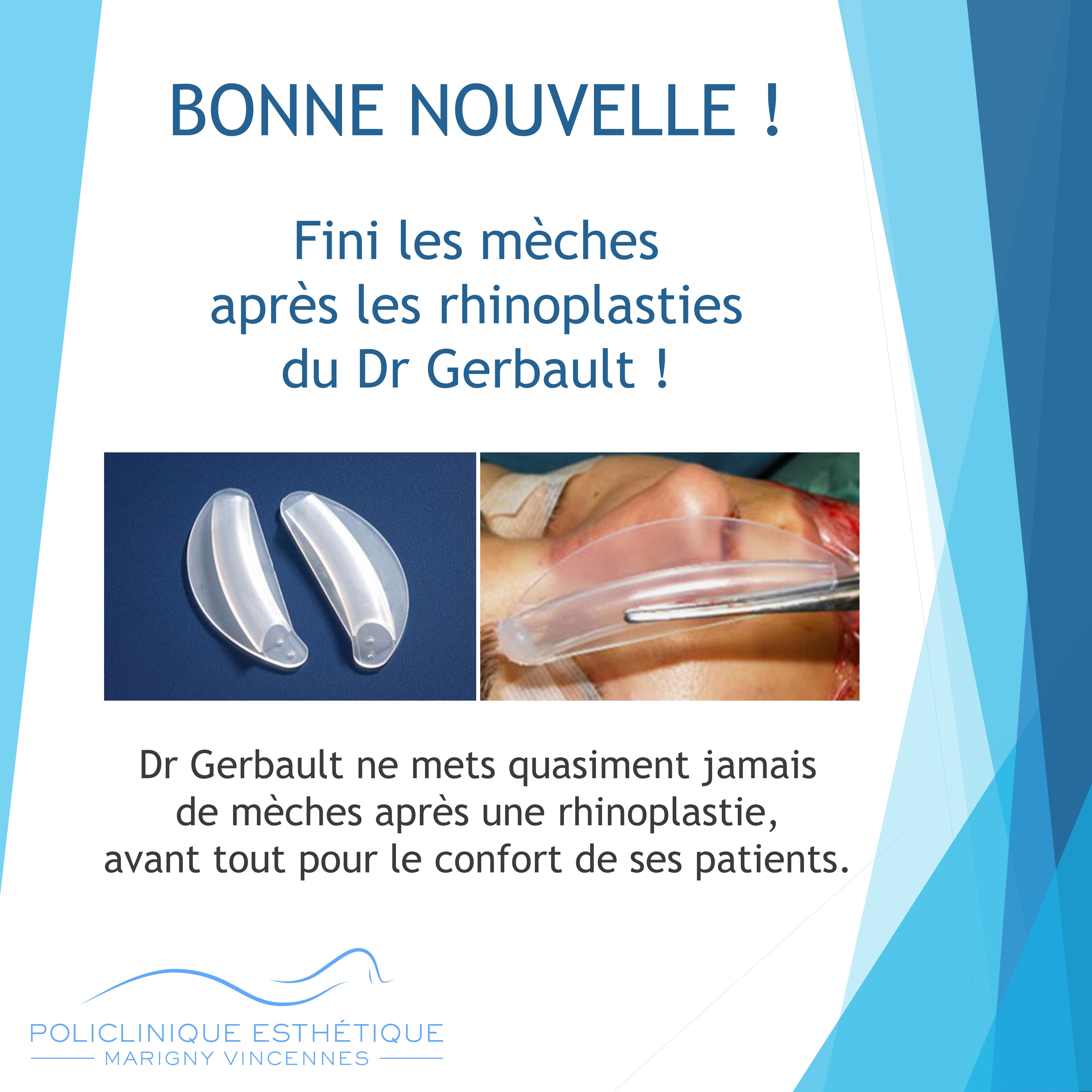 No more nasal packing after a rhinoplasty!
Great news: Dr Gerbault rarely uses nasal packing after rhinoplasties to improve his patients' comfort.
What is nasal packing used for? Nasal packing is used after an operation in the nose for many reasons:
• stabilize the nasal bones after lateral osteotomies
• compress the septal mucosa on each side after a septoplasty
• control nasal bleeding
There are many types of nasal packings: some aim to be absorbent while others aim to compress, and some do both.
WHY DEVELOP A "NASAL PACKING LESS" TECHNIQUE?
• The most recurring complaint following a rhinoplasty is not pain as one might think but nasal blockage because of nasal packing hindering breathing and eating.
• Furthermore, one of the most frequent fears after a rhinoplasty is feeling pain during the nasal packing's removal.
HOW DOES "NASAL PACKING LESS" TECHNIQUE WORK? In order to avoid using nasal packing during a nose surgery many technical points are paramount:
• Ultrasonic rhinoplasty and septoplasty allows a non traumatic dissection and reduce bleeding.
• Suturing the mucosal leaflets with absorbable stitches at the end of the case minimizes the risk of septal hematoma.
IN WHAT CASES IS NASAL PACKING STILL USED?
• The only exception is after a nasal synechiae treatment procedure.
• This is extremely rare in primary rhinoplasties but can occur in secondaries.
• Only Doyle splints (their removal is pain free) are used by Dr. Gerbault