A decade of research in ultrasonic rhinoplasty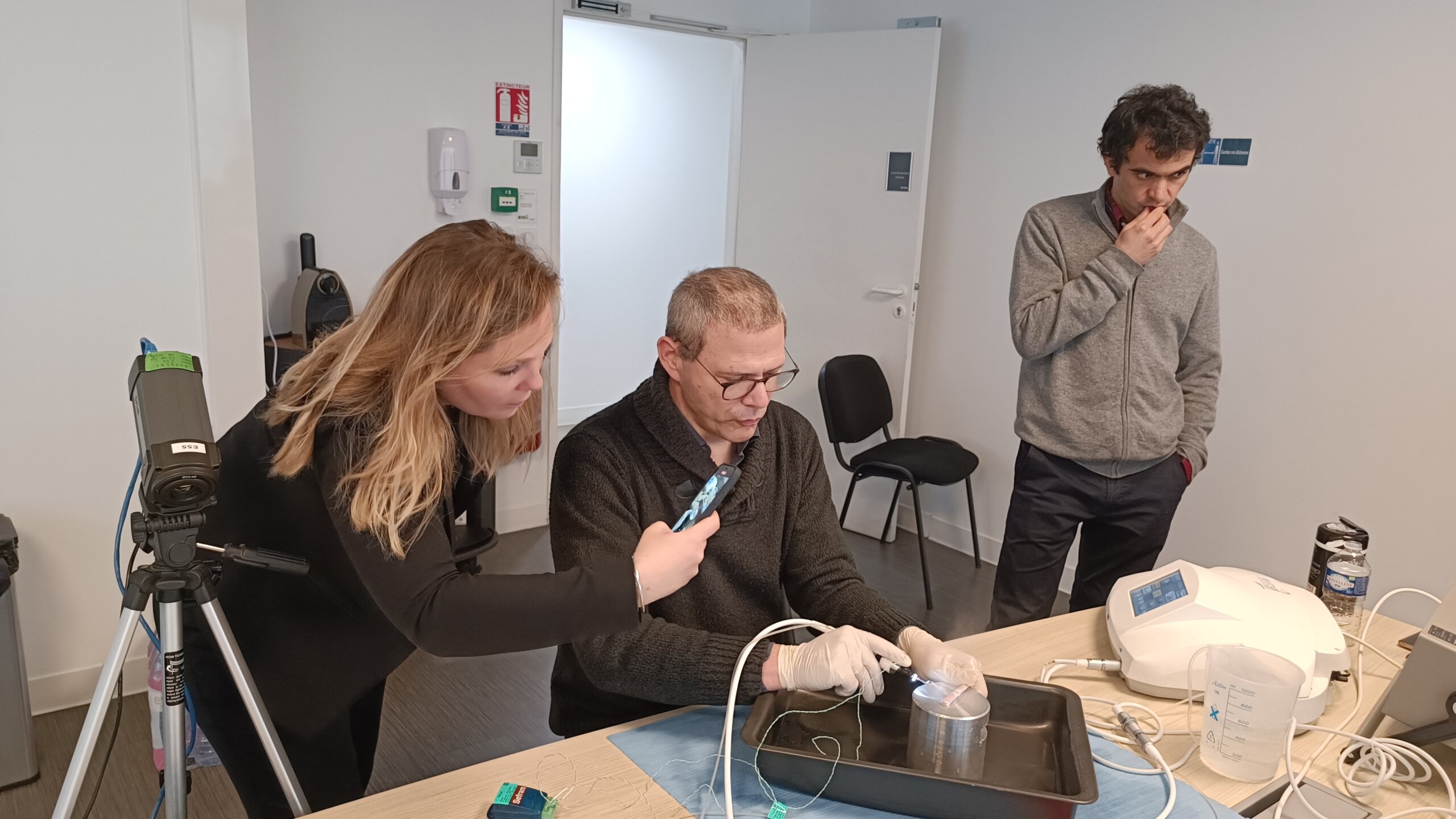 In 2013, Dr. Gerbault began his research and development of piezoelectric inserts but also ultrasonic rhinoplasty techniques after taking the risk of extending the dissection of the nasal pyramid to fully visualize it in 2014 (extended open approach, then extended closed approach). He started working with the Acteon company at the end of 2014 to develop the open ultrasonic rhinoplasty inserts in 2015, first used by his colleagues and friends of the IRRS group, then put on the market in 2016.
In 2016, the first prototypes of long inserts were developed with Acteon, and on this occasion I gathered Yves Saban and Baris Cakir in Budapest under the hospice of Peter Palhazi to test these inserts. This is the starting point for the popularization of dorsum preservation techniques that have spread around the world thanks to the initial involvement of Rollin Daniel.
The Acteon company unfortunately stopped for nearly 3 years the development of long inserts, then Covid prevented progress on this project. The work of the R&D team was then able to resume and now allow to have a series of long inserts (saws, rasps, scraper…) that allow to perform closed ultrasonic rhinoplasty, extremely precise and controlled septoplasty, especially for the dorsum preservation.
Today, Dr. Gerbault had the chance to meet Acteon's research and development team in Merignac near Bordeaux, for final tests on long inserts, as well as Acteon's sales team. These inserts will be quickly available on the American market, a little later on the European market because of its specific regulation.